DraftKings pulls out of Entain deal before deadline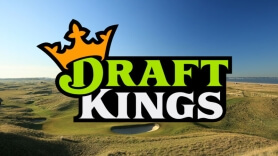 In news that shook the rest of the industry, DraftKings' $20 billion bid for UK online gambling behemoth Entain, has now collapsed, following the US firm's decision to pull out of the process.
After the bid was made, the companies were then given until 15 November to come to terms, however, the US firm have since pulled out. This was a proposed deal that had it gone through would have made DraftKings the largest online gambling company on the planet, almost overnight.
With in excess of 25 brands under their umbrella, including Coral, Ladbrokes and Bwin, plus a number of others, the acquisition of Entain, would have catapulted DraftKings into the centre of the universe and positioned them perfectly to take on the rest of the industry.
MGM a potential complication
While we might never know what caused this deal to fall through, one of the likeliest scenarios is that, US rival, MGM Resorts International realised that they were in a unique position to hold up, or block any potential deal.
Ironically, MGM had two bids for Entain rejected earlier this year - the final one coming in at $10 billion and would have stopped at nothing to try and make sure that they did not sell to a major rival.
However, MGM also has a trump card to play, that can ward off any future bidder - that is a joint-venture with Entain in the US, which gives the UK corporation a footing in the potentially highly lucrative US market.
BetMGM is the sportsbook that the two companies have, that caters for the US market and was launched in 2018. Because BetMGM is still joint-owned by the Entain corporation, it means that DraftKings bid for the Entain entity, included BetMGM and ultimately, this would have to have been signed off by MGM.
This scenario was always going to be unlikely and DraftKings must have realised that they were wasting their time - a direct rival was never going to agree to strengthen them, while at the same time weakening themselves. It would have immediately put MGM back three years.
What now for Entain?
Even in the weeks while the two companies were negotiating, behind the scenes, Entain were still going about their business, which saw them submit a license for the newly regulated Dutch market, anticipated to come to fruition early next year.
They are also exploring further acquisitions of their own, albeit smaller and in new niches such as e-sports and software development. As has been seen from the most recent events, a bid from another company is highly unlikely, unless MGM returns again, now that the six month waiting period has elapsed.
Written for onlinecasinogamesindia.in by Vihaan Agarwal - 04-11-2021