888 to complete William Hill acquisition in early 2022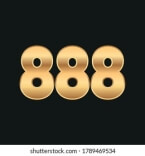 Gibraltar-based online gambling behemoth, 888 Holdings will officially complete the acquisition of William Hill's non-US assets from Caesars Entertainment during the first quarter of 2022, after agreeing to the £2.2 billion takeover in September.
Following a substantial regulatory approval and due diligence process, the two companies confirmed that this deal is set for completion in the first few months of the new year.
Caesars Entertainment had long been looking for a buyer for William Hill's European divisions and drew interest from a number of parties, including in private equity, however, 888 moved swiftly to make sure that a deal could be completed.
Creation of a global super brand?
It is seemingly the intention of 888 to form a major worldwide online gambling brand, once the takeover is completed in its entirety, with William Hill already a household name and one of the oldest gambling companies in the world, having been founded over six decades ago in London.
Reportedly, there are also plans to merge some of 888 with William Hill, to create a 10,000 plus strong company with staff in various locations around the world. What will be interesting is how much change there will be, in terms of the service offering and whether 888 are going to integrate some of their own products with what William Hill offer.
CEO of 888, Itai Pazner has been bullish about the potential of this deal, indicating that the transaction will help to create one of the biggest online gambling brands, talking up the ability of the technology, expertise and strong platform. He also spoke about the huge amount of value that the appointment of Guy Cohen to the leadership team can add as well as what this will mean for the brand moving forward into 2022 and beyond.
The company also said that there are plans to raise $500 million in the form of a new equity capital raise, the aim being to have this in place before the deal with Caesars reaches completion.
New markets a possibility?
While 888 are particularly well-known in Europe, this deal could well give them the impetus to enter new markets around the world, where William Hill have already made in-roads. The South American region in particular could well be of interest, as more and more legislation becomes approved; particularly in Argentina, with the province of Buenos Aires recently passing an online gambling bill.
Eastern Europe may also present an opportunity to capitalise, with more and more countries passing legislation, in addition to the Netherlands, which since approving an online gambling bill in September provides a strong chance for 888 to gain significant credibility.
Whatever unfolds over the next year, it will certainly be an interesting to see how this acquisition makes an impact on the online gambling industry and what changes are implemented.
Written for onlinecasinogamesindia.in by Vihaan Agarwal - 06-12-2021