Online Gambling bill passed in major German state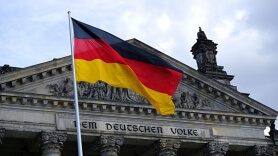 Online Gambling bill passed in major German state
Despite heavy opposition from a number of political parties, one of the biggest states in Germany - North Rhine-Westphalia has passed a law to allow customers to take part in online gambling.
The news comes as opposition amendments to block the regulation were met with even tougher resistance, with the SPD and Greens opposing and the CDU and FDP getting legislation pushed through.
Recently, German officials took a tough stance on online gambling in the country and issued a nationwide ban on all operators looking to offer their services in the country, though this has since encountered a number of strong appeals.
What are the terms of the regulation?
Following the passing of such legislation in the state - which is arguably one of the most influential for the German economy, it means that five operator licenses can be issued initially, with there likely to be a highly stringent application process involved.
There is also expected to be very tough measures that operators are required to adhere to, with player protection, especially for the most vulnerable gamblers expected to be implemented. Requisite supervisory safeguards will be in place, both from a regulator standpoint and also from operators, while stringent tax duties are expected to be outlined in detail.
North Rhine-Westphalia is home to 17.9 million people, with this being the most heavily populated in the country, with the cities of Cologne, Düsseldorf, Dortmund and Essen being the major economic centres.
One of the biggest reasons for the passing of online gambling legislation in the state is to reduce the number of players resorting to black-market sites that do not have a license to operate in the country and which are becoming notoriously hard to police.
This has become a significant problem in Germany - players that visit sites that operate there without a license are not protected from a regulatory and even a financial standpoint, relating to the protection of their funds and also ensuring that they are paid out on any potential winnings.
It is one of the major reasons why the Netherlands decided to approve nationwide legislation for online gambling for September last year, despite this becoming arguably the toughest market in Europe in terms of online gambling legislation.
What will be interesting is that now North Rhine-Westphalia has been granted approval, whether others around the country will follow if the model that has been put in place proves to be safe and successful.
Written for onlinecasinogamesindia.in by Vihaan Agarwal - 21-03-2022