Strive Gaming and Golden Nugget partner in two key markets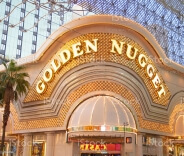 Premier US operator, Golden Nugget Online Gaming (GNOG) has secured a deal with technology gaming provider, Strive Gaming as they seek to add even more value to their proposition.
Arguably one of the most cutting-edge and unique companies of its kind in the explosive online gambling software niche, Strive Gaming's core business model is based around improving online user journey for operators.
By paying considerable attentino to every single touchpoint in a consumer's experience on a website, Strive utilises its proprietary technology to help curate better solutions for operators and as a result, make sure that they are aware of where potential problems lie.
Taking into account every type of aspect that there is online for operator sites and then analysing visitor behaviour, Strive Gaming can then recommend the best ways of dealing with things such as the percentage of returning visitors and why some perhaps do not return.
GNOG faced with increasing competition
Especially in the US market, which is expanding rapidly, Golden Nugget is finding that their competitors are effectively overtaking them, or have become the leaders in certain states.
This is particularly the case for such operators like DraftKings and FanDuel who appear to the main share of the market in nearly every state where online gambling has been legalised.
Partnering with Strive Gaming is been recognised as one way in which they can help to wrestle back some share of the market, with customers being very much at the top of their agenda.
Having a better understanding of how visitors behave on the website in addition to the choices that they make will enable GNOG to implement the suggestions that Strive Gaming present, based on the technical analysis that their technology undertakes.
Two of the key areas where the partnership will come to fruition, at least in the immediate future is the US state of Arizona, where perhaps GNOG has identified an opportunity to become a leader.
In addition, the land-based section of the company has a resort in Arizona - in the popular city of Las Vegas, which means that there are plenty of opportunities for cross-marketing in addition to being able to analyse the behaviour of loyal customers more closely.
Furthermore, the partnership extends to the Canadian province of Ontario which has also recently become regulated and is a great opportunity for the brand to be a leader in the market, with the province predicted to become the largest in the country.
One thing that GNOG does have going for it in Canada, is that it is a widely recognised brand and, as a result, it should be able to hit the ground running.
While the US market is swiftly becoming the biggest in the world and therefore perhaps presents a bigger challenge than might be expected for Strive Gaming, Canada may perhaps be easier for the software firm to have an impact for GNOG.
In addition, there could well be a number of differentials in terms of how customers respond to certain elements of the website and the operator may well find that behaviour differs across each country.
Written for onlinecasinogamesindia.in by Vihaan Agarwal - 02-03-2022