Canada Sports Betting acquired by Better Collective in $multi-million deal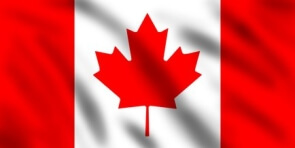 Affiliate mega-brand Better Collective has completed the acquisition of Canada Sports Betting for $23.6 million positioning itself to become a major force in the newly regulated Canadian iGaming and online sports betting market.
Following the completion of the deal, Better Collective indicated that the super affiliate is a brand that has a sterling reputation for helping customers to make informed decisions about Canadian gambling companies and that the potential is exciting.
The terms of the deal mean that there will be a principal €15.9m upfront payment, followed by €5.5m, based on whether the business hits certain key performance indicators.
Deal represents great timing
Coming just two weeks before the launch of the Ontario market, following regulatory approval in the province, means licensed brands can start accepting customers in the country's most populous province, this is, without a doubt perfect timing.
Some of the major operators that have been granted a license in Ontario include US giant FanDuel, progressive Australian firm PointsBet, UK megabrand Bet365 and 888 Holdings, with this primed to become a market that is one to watch over the next 12 months.
In its bid to encourage Canadians to sign up to regulatory-approved sites, it would utilise partnership agreements with media organisations, CBS, the Action Network and Vegas Insider.
Adopting robust product promotions and leveraging a strong position in the media, Better Collective is aiming to achieve a significant position in the wider North American marketplace. It is believed there is a target for Canada Sports Betting to rack up revenue of €5m during its first year, outlining the potential of the Ontario market.
Ontario key to Canadian iGaming industry growth
This market is certainly one that can help Canada to become one of the leading countries for online gambling in the world and with the US making big strides over the last couple of years, in addition to Latin American (LATAM) countries such as Argentina, Mexico and Brazil, this will be interesting to watch the progress.
The fact that a number of major operators have been granted licenses in the province is also another indicator that there is a significant amount of confidence geared toward the Ontario market, while a great deal of infrastructure already exists that can really further catapult this.
Boasting a substantial average disposable income is another factor that can help Ontario to become a driving force, while there is already a substantial amount of interest.
Written for onlinecasinogamesindia.in by Vihaan Agarwal - 07-04-2022