Light & Wonder: the new Scientific Games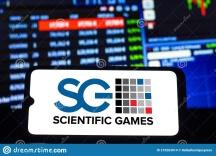 In what has come as somewhat of a stir in the iGaming industry, longtime software provider, Scientific Games has changed its name to Light & Wonder, as it seeks to implement a particularly ambitious rebrand which it hopes will provide it with a firmer focus on iGaming.
Having officially begun trading under its new name on Friday 29 April, listed on the NASDAQ as LNW, this represents an exciting new chapter for the company that is also likely to see some changes to company policies, culture and business strategy.
Scientific Games, which was founded in 1973 has been serving the gambling industry for over four decades, originally starting in land-based casinos, and developing the relevant technology for standing slot machines.
Swift progress in the industry
Moving fast to make sure that it was able to capitalise on the online gambling industry, Scientific Games timed the industry perfectly, adding an iGaming arm to its business around the time of the late nineties, with the emergence of online casinos in Europe.
The official line as far as the reason for a name change goes is that it is in line with the firm's focus on becoming a premier cross-platform iGaming corporation that has an emphasis on bringing innovative games to the global marketplace across multiple platforms.
It is not the only software provider in the industry to change names recently. With the purchase of rival NetEnt at the end of 2020, Evolution Gaming became simply Evolution - perhaps a lot less complicated.
In terms of practical change, not much is likely to affect the company's product offering - indeed, it recently agreed to a long-term extension with industry conglomerate Entain, which will see it provide services across a multitude of its brands that span online sports betting and online casino - a significant coup.
Light & Wonder also finalised the sale of its lottery division to Broadfield Games in April, for $5.8 billion, which will see a reshuffle of finances and debt, while a further deal is in place to sell its sports technology asset, OpenBet to Endeavour for $1.2 billion.
US market growth provides potential for new chapter
With the US market set to become one of the biggest in the online gambling industry, with several states having recently passed online gambling and sports betting legislation and others set to follow, this name change and new brand direction, perhaps, may not have come at a better time.
Having also been founded in the US, this has a strong American culture and is perhaps the perfect software provider to help any new native online casinos and sportsbooks to carve out a name in this market over the next few years.
New York, of course, represents a significant opportunity for an established company with a facelift, especially considering the population and marketing opportunities. It appears that you may just be able to teach an old dog, new tricks.
Written for onlinecasinogamesindia.in by Vihaan Agarwal - 05-05-2022