Test your skill with Power of Gods: Medusa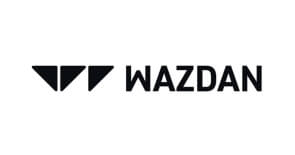 With a grand prize worth up to 2500 times your initial bet, Power of Gods: Medusa is certainly one slot which was released this month that you need to try.
Simply bursting with stunning graphics, immersive, rich colours and exciting symbols, this slot has many multi-faceted elements that will all intrigue you throughout.
Brought to you by Wazdan, this is the fourth edition in the Power of Gods slot series and could very soon prove to be the most popular yet!
Meet the myths
A slot based on Ancient Greek mythology, this means that you get the chance to become acquainted with the likes of Zeus, Athena and even the sea monster conqueror Perseus throughout the slot game as more and more of it reveals itself.
Medusa, obviously, also appears throughout, with the Goddess central to the theme of the slot game. Set against a somewhat breathtaking backdrop of what has been depicted to be a Greek island, while ancient and authentic columns surround the screen.
With spin amounts that range from 0.10 and 10,000.00 per spin, this could appeal to many different kinds of players that have a diverse budget. Matching five Athena symbols on a payline can return you 40 times your stake.
Meanwhile, Medusa is the wild symbol that can be a game-changer for players that can lead to a series of different bonus rounds being unlocked. The Ancient Greek slot theme has become one of the most popular in the online gambling industry and it is easy to see why players are so attracted.
The theme depicts one of the most interesting periods of history and can be fascinating for players to see this presented in an online slot form. Power of Gods: Medusa certainly delivers great entertainment.
Another instalment soon?
Now with four in the Power of Gods series, it is clear that Wazdan have hit the jackpot when it comes to creating a series that is obviously so well-sought after by players.
Their latest certainly packs a punch and with significant creativity throughout the slot as well as stunning visuals, it could lead to another potentially being released in due course, if this turns out to be just as popular as all of the others.
While Wazdan will likely monitor how the market responds first, the company may already have plans in place to perhaps release another.
Written for onlinecasinogamesindia.in by Vihaan Agarwal - 21-01-2023