Microgame teams up with Genius Sports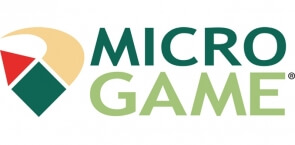 The ever increasing activity in the world of online gambling has taken another stride forward, following a partnership deal between one of Italy's largest and most prominent brands Microgame and Genius Sports.
In a deal that will see the Genius Sports Group supply the brand with sophisticated sports content in the in-play market, this is being seen as a significant coup among industry insiders.
As a result of this, 25 licensed sportsbooks that operate under the umbrella of Microgame will become the beneficiaries of Genius Sport's highly cultivated Live Data and Live Trading offering which can see it move a step ahead of its rivals in the country.
This means that customers of these brands will gain access to highly reliable sports data and real-time odds for a number of major sports in many different markets. These include the highly popular English Premier League, Euroleague basketball, NASCAR, and many more others around the world.
Microgame has a number of prominent brands under its name, including Goldbet, Betaland, and Betflag, while Genius Sports Group was recently awarded the accolade of Italy's Best Sports Betting Provider at the 2020 Italy EGR Awards.
Marco Castaldo who is the CEO of Microgame highlighted that this is a big step forward for the business, referring to the fact that it will help take the growth of the sportsbook side of things to the next level, in terms of what their brands will be capable of offering their customers, while simultaneously unlocking new a customer base in the Italian market.
Meanwhile, the Chief Commercial Officer (CCO) of Genius Sports Group, Jack Davison was equally positive about growth moving forward and what this meant for the group, indicating the fact that the Italian market has been a key area for new investment over the past year for the group which has led to an increase in hiring and product development.
Who are Genius Sports Group?
While they might be relatively unknown in the wider industry, GSG has grown substantially in recent years. Despite only launching in 2016, they have gone from strength to strength and are particularly renowned for their innovative product development.
Their technology can be found with brands that operate in over 150 different countries around the world and have focused an emphasis on bridging the gap between the product and customer in a much more customisable and user-friendly way. This, in turn, has helped to grow the reputation of the brands who use their technology among their own userbase and it is clear that this simple strategy has worked wonders in a relatively short space of time.
In addition to having major online gambling brands as partners, they are also aligned with in excess of 500 different sports organisations around the world and these include the English Premier League, NBA (US), AFA, NASCAR, the PGA TOUR as well as many others.
One thing that GSG is keen to emphasise, is that they are more than just a digital sports technology company, but a builder of relationships in the industry that can identify cutting-edge solutions to problems that exist in the marketplace through close collaboration with the organisations that they partner with.
What does this mean for Microgame?
In addition to benefiting from highly intuitive, new technology that can help to drive their brands forward with considerable momentum, Microgame will also gain an insight into what the sports market likes when it comes to the in-play segment of the industry.
The data that this will provide is going to enable them to launch new initiatives centered around the behaviour of visitors to their sites and as a result, refine their marketing strategy so that they can provide their customers with content that they can affiliate with.
It is no doubt, that this partnership is a major step forward for not just the company, but also the Italian market as a whole.
Written for onlinecasinogamesindia.in by Vihaan Agarwal - 17-02-2021